Bikram yoga changed our lives and we are excited to share these stories.
Sam has always given 100% to his practice, leaving nothing on the table. I love that he used the quote.
"Knowledge is only a rumor until it lives in the muscle."
-- Proverb from the Asaro tribe of Indonesia and Papua New Guinea
It's amazing to watch what he and Kai have accomplished in one short year at the studio. It's a joy to have people who live and love so deeply, practicing at our studio. I feel like I've come to a deeper understanding of the practice by having the opportunity to teach people like him.
Bikram Yoga makes you you.
Sometimes it's the little things that define progress. Awhile back Sandra came to me, exasperated about a negative experience she had with a teacher. It's a common thing we run into as studio owners – students start with enthusiasm and something pushes their button and they lose momentum and fall off. After having my "let nothing steal your peace" conversation with her, I wasn't sure which path she would take. The next week, there she was taking class with the same teacher. Since then she's been there almost every day, taking care of herself. Sandra exemplifies everything we want for our students.
Story is one of those students who sort of keeps to herself but the transformation that has taken place since she started practicing Bikram Yoga is hard to ignore. You can tell by reading her story that she really gets what we're trying to teach. We can't wait to see where this practice takes her next.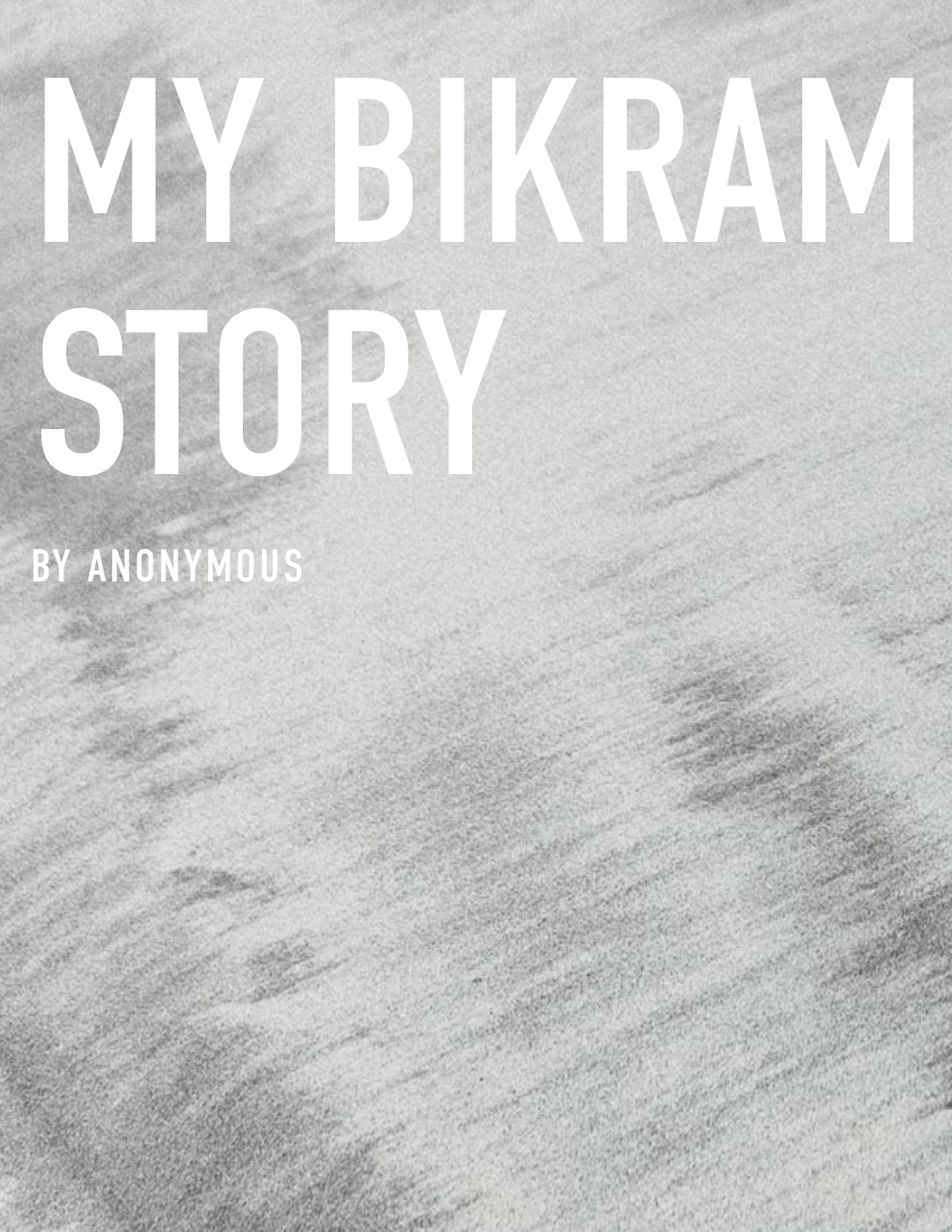 She was already one of our favorite people. Each day she comes to practice, she brings such fun, uplifting energy. She is just one of those students who seems to "get it." She never complains about anything, always taking everything in stride and helping us feel better. Until recently, we had NO IDEA she was driving here directly from radiation treatment for lymphoma. Needless to say, we are humbled and inspired to have her as a student.
"When I look around I always learn something, and that is to be yourself always. Express yourself and have faith in yourself. Do not go out and look for a successful personality and duplicate it. Start from the root of your being and ask, how can I be me?"— Bruce Lee
Bikram says, yoga makes you YOU. We asked Markus to share his story because of his dedication and persistence. It's a great example of how much and how fast Bikram yoga can transform you when you show up consistently.
The best part of teaching is being able to watch students transform their own lives and we couldn't think of a better example than Madeline to share how much her life has changed in the short time she has practiced at our studio.
We chose Jessica to share her story because she has dedicated her life and body to protecting the people of Los Angeles. No matter what her job has exposed her to, she continues to bring positive energy and enthusiasm to the studio and we appreciate the opportunity to give her the space to feel better.